Research is an essential service in Manitoba, which means our virtual doors remain open. Of course, things aren't quite "business as usual" given the pandemic, and many clients are wondering how COVID-19 might affect planned research. We've been giving this some thought. Here are a few reasons why it's important to keep doing research during the pandemic along with some considerations we're keeping in mind as we do.  
Why do Research During a Pandemic?
Attitudes and Behaviours During a Pandemic Matter
The pandemic will likely have some lasting effects on citizens' attitudes and behaviours. Disruptions to daily routines are leading many to do new things, like ordering groceries for pick up or home delivery or taking part in virtual exercise classes. These activities could become habits that'll stick around after the pandemic. While other attitudes and behaviours might not be a perfect match to those after the pandemic, they can still help us understand future trends. In either case, gathering data now can help guide your decision-making later.   
Some Insights Are More Important Than Ever Before
Data can also guide your decision-making here and now. For example, as employees transition to working at home, the time is ripe for organizations to learn about their well-being, satisfaction with leadership and obstacles to productivity. With these insights, especially if tracked over time, you can keep doing what's working well and adapt where needed. Asking for employee or member feedback and responding to it fosters a sense of belonging—which is especially important in times of upheaval.  
Non-COVID Things Will be Important (Soon)
We need to plan for the pandemic's end when important things like climate change, reconciliation, cannabis use, and downtown rejuvenation will be top-of-mind again. Work on these issues, and many others, still needs to be done, and we can take our time now getting the pieces in place – including research – so we're ready to hit the ground running when this is over.
Our Survey Panel Remains Engaged
People who belong to online research panels are still eager to complete surveys. We are finding response rates for both our online panel and telephone surveys have increased as people are more willing (and have the time) to answer questions right now. As always, we're closely monitoring data quality and carefully thinking about how asking certain questions may be influenced by what's currently happening.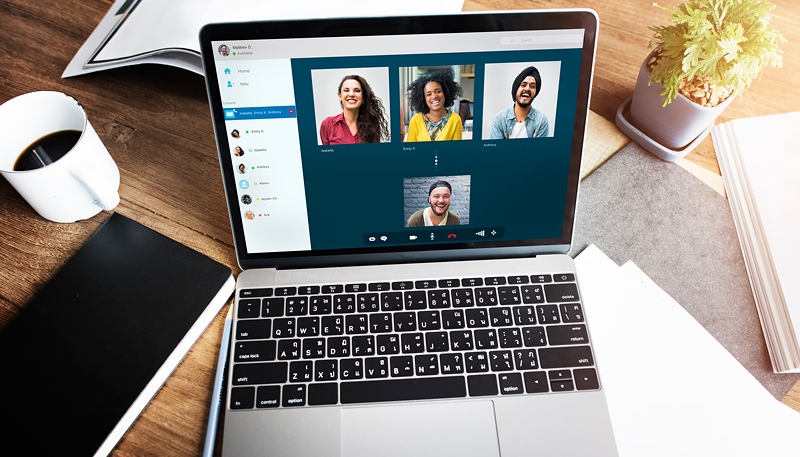 How We're Adapting our Research During COVID-19
Offering Online Focus Groups
For some research projects, online and telephone surveys or interviews just won't cut it: you need insights that can only come from an in-depth group conversation. For this reason, we've moved focus groups online, using the same web conferencing software that millions are using to stay connected. It's physical distancing without social distancing. 
Considering the Impacts of COVID-19 at Each Step of Your Project…
We're working with our clients to make sure their research is sensitive to the current situation and will yield the best possible data. We are also comparing results at key timepoints, such as before, during, and after the pandemic, or dates like the closure of essential services. In addition, we can use advanced analytics to measure and test the impact of relevant psychological concepts, like stress and uncertainty. Based on the data, we'll provide you with actionable recommendations, both in the short-term and looking ahead post-pandemic.
…Including When to Press Pause
Decades of social and behavioural research tells us that, in times of stress and threat, some people are especially motivated to believe that overarching social systems (like the government and economy) are legitimate and fair, the social groups they belong to are benevolent and good, and that people get what they deserve. So, among people for whom COVID-19 elicits psychological threat, you might see, say, less favorable attitudes toward minority groups or more trust and support for institutions like government. We're watching for these sorts of shifts in public attitudes and thinking about how this might affect research on specific topics and whether it's wise to wait.
Minding Participants' Well-Being
Many people are experiencing higher levels of stress, anxiety, and loneliness. When people feel like this, they have shorter attention spans and are prone to feel even more stress. That's why we're making sure research opportunities are as short as possible, easy and enjoyable to complete, and that research questions are sensitively worded.
We're also advertising research participation opportunities by explaining the value of participant feedback in current circumstances. These messages can give participants a sense of meaning and control—both predictors of well-being—while also boosting the likelihood they will take part.