The Civic Election in Three Charts
With October's civic election looming, it's hard to make sense of the crowded race for mayor and the somewhat skimpy races for council. And, let's face it, Winnipeggers are a little glum about the state of their city, making it tricky to predict how the campaign might play out. 

We've tried to capture the mood in three charts from our most recent round of polling that help explain how Winnipeggers are feeling as the civic campaign ramps up after Labour Day.

1. About 60 per cent of Winnipeggers say the city is going in the wrong direction. That's up from 40 per cent in 2020. Neighbourhoods like South St. Vital and St. Charles are among the least content.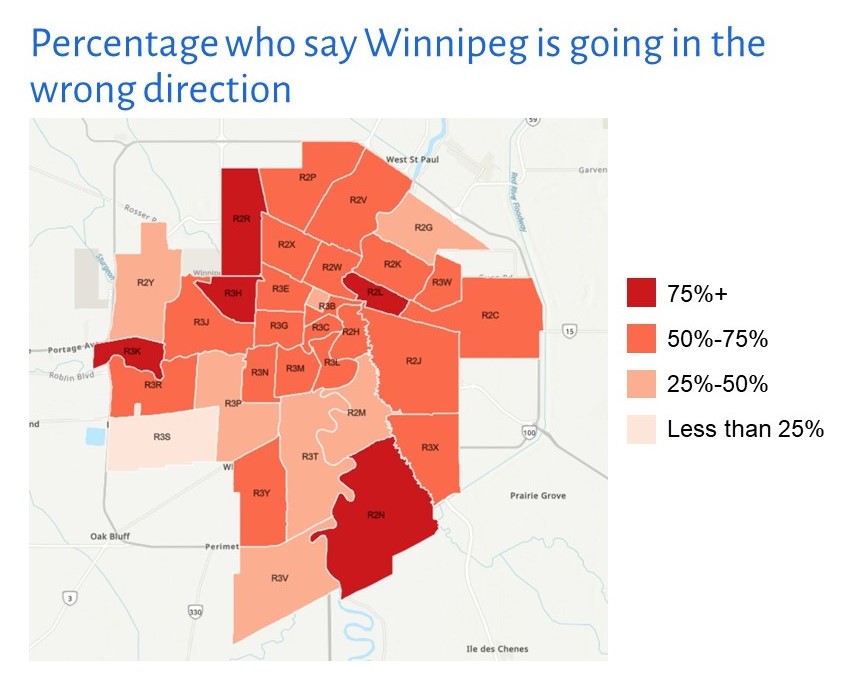 2. In nearly every survey we do at Probe, we ask Winnipeggers what the most important issue is facing the city today. Right now, it's poverty, crime and homelessness, trumping roads and potholes. In recent months, we've seen a marked increase in the proportion of Winnipeggers worried about street crime, homelessness and drugs.

3. Our increasing worry about crime and poverty and our sense that Winnipeg is heading in the wrong direction has sparked some dissatisfaction with council. Winnipeggers are three times as likely to say most city councillors don't deserve to be re-elected on October 26th.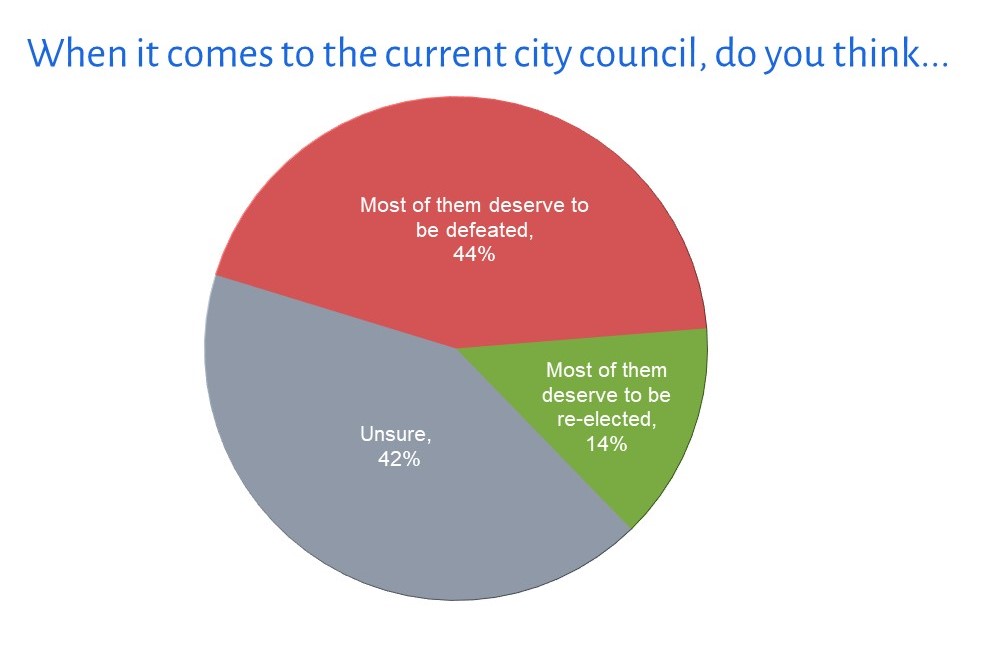 Look for our next round of civic election polling early this fall.