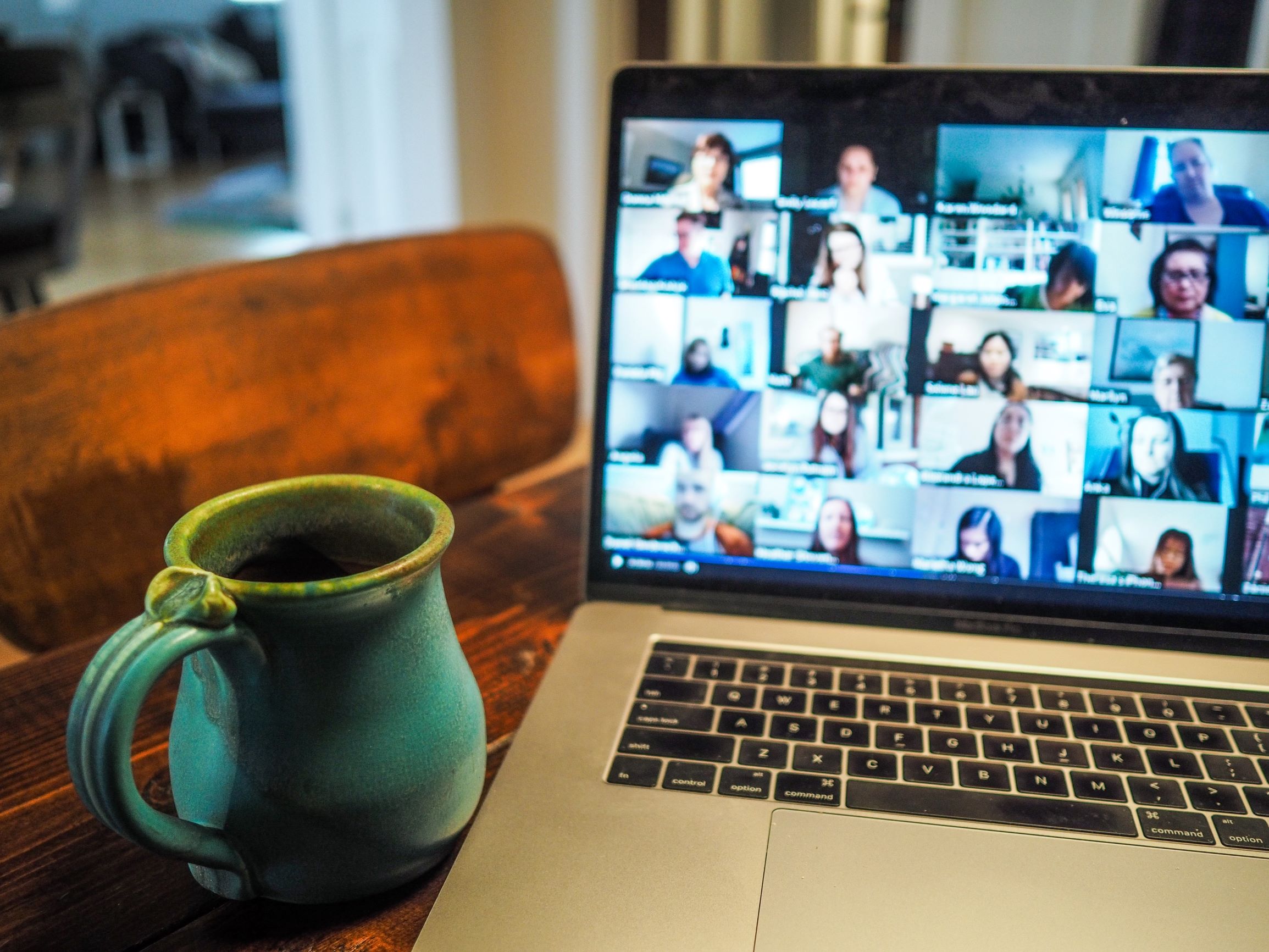 Create Better Conversations Through Virtual Engagement
"You're muted…Yeah, no, you're still muted."
That may be the enduring phrase of the past year, emblematic of long, glitchy, unproductive, badly designed Zoom meetings, round-tables and virtual consultations.
For public-facing organizations that must hear from their members, their stakeholders and the people they serve, engagement can't stop just because of the pandemic. What were traditionally in-person discussions still have to get done if organizations are going to keep moving ahead.
During the past year, some of our clients have come to us for help pulling these kinds of virtual engagement sessions off. And, we've helped our public engagement partners at Blueprint on a few other sessions. Our involvement has ranged from simply acting as the virtual host of a Zoom meeting to meticulously planning and executing large-scale sessions with a cast of hundreds.
Although this falls somewhat outside our traditional public opinion research bailiwick, a lot of the same rules apply. Here's what we've learned:
1. Figure out the goal
Before any project, we ask: what is the ultimate purpose of this work? Whether it's a traditional focus group or a virtual engagement session, the answer to this question needs to be focused, doable and respectful of people's time. In other words, the goal can't be too big and has to pass the "reasonableness" test.
Are you trying to simply to convey information? Is it to really find out what people think and act upon their advice? Is it to work together to come up with a plan of action? Or are you simply providing a valuable opportunity for people to be heard… and maybe even to vent a little?
Figuring out the goal dictates the approach and design of the session.
2. Keep it simple
And short. Let's be honest, no one wants to be on a Zoom for more than an hour, even if you can turn your camera off and secretly run to the kitchen for a Fudgeo. Except in unusual circumstances – a very interactive workshop, for example – most Zoom discussions or consultations should be no more than 90 minutes. You'll be a hero if you keep it to an hour.
And, the KISS principal applies. Overloading a virtual session with too many bells and whistles risks tech failures, limits the amount of time hearing real voices and disrupts the flow and focus.
When planning these sessions, we think carefully about ways to keep participants involved and able to provide a wide range of feedback.
3. Get some (tech) help
Stickies on the wall, magic markers and flip charts rarely fail. But even Zoom veterans often find themselves with a PowerPoint no one can see, a poll that doesn't launch and a mess of comments and questions in the chat box they can't deal with. So, get some tech help.
One general rule of thumb is that the moderator or host does only that – keeps the discussion flowing and participants engaged. A technical facilitator handles all the back-end work – launching tools like polls and whiteboards, muting people shuffling their papers, monitoring and curating the Q&A function, spotlighting the keynote speaker, etc. A great technical facilitator who really knows a platform is worth every penny.
We can help you with all these things. With virtual meetings likely to remain even as the pandemic eases, contact us to learn more about the different tools and approaches we can provide that will help you and your team get the most out of these sessions.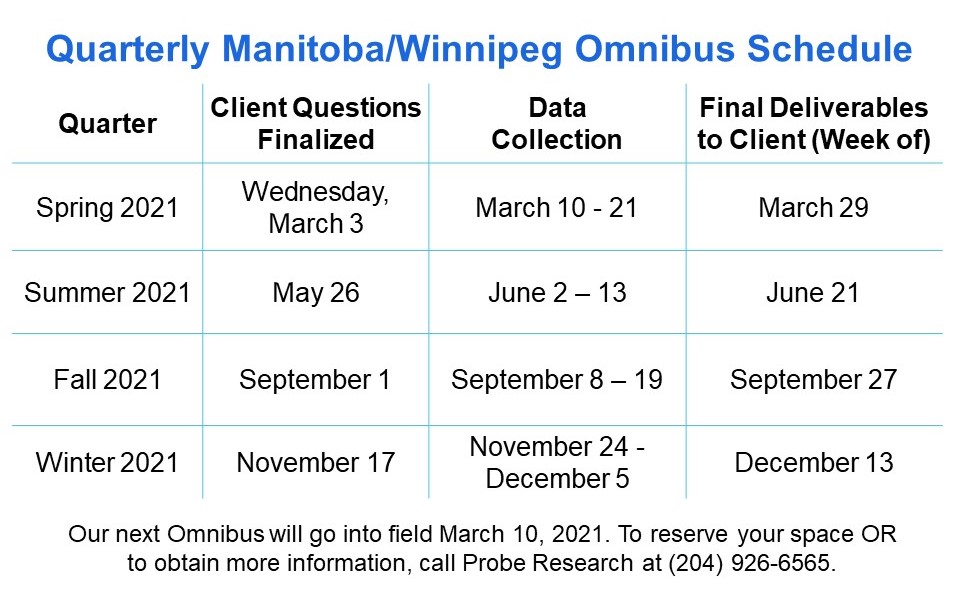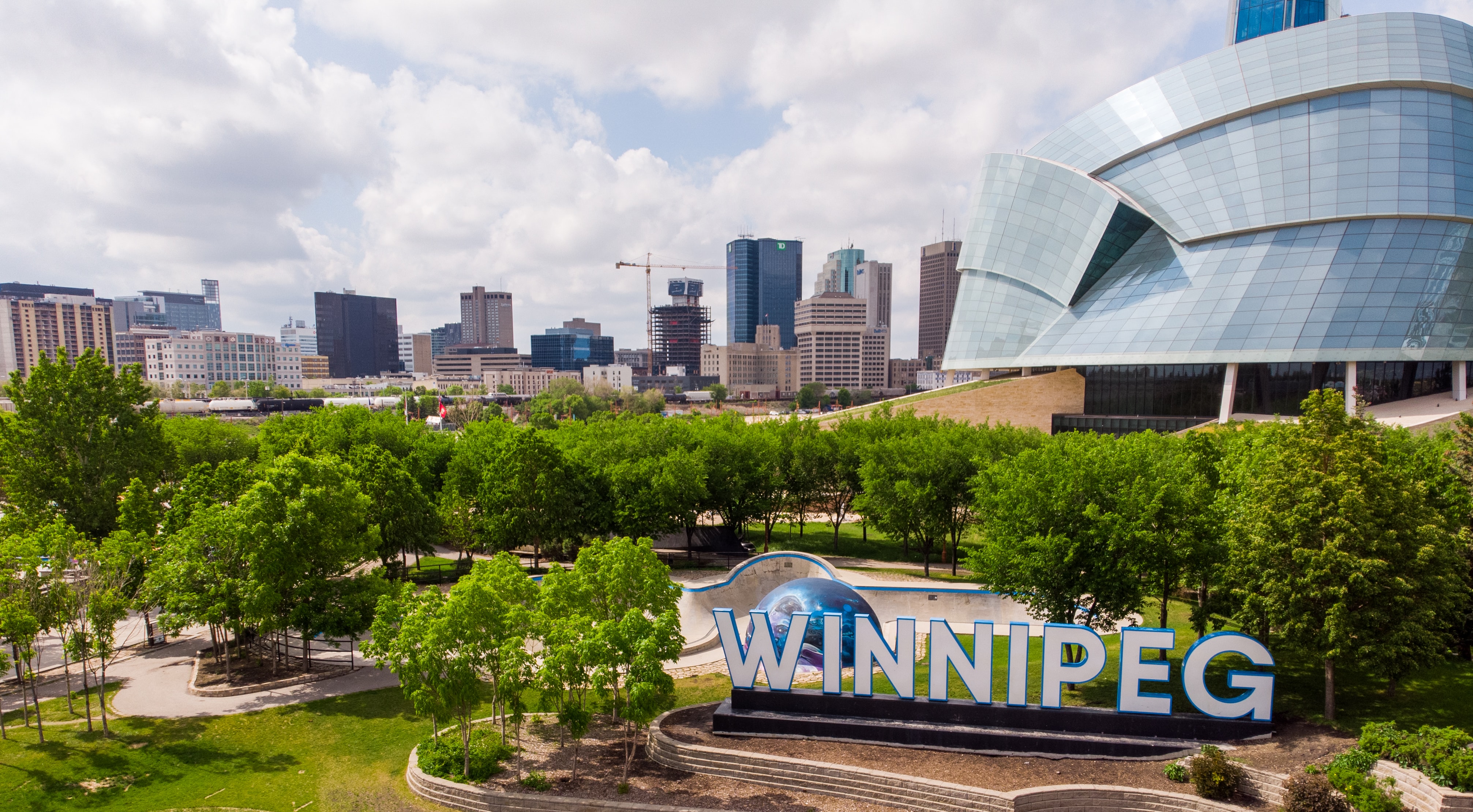 Manitoba Business is Yours for the Asking

Probe's Manitoba Business Leaders Index is based on telephone interviews with the owners and senior managers of Manitoba businesses. Our 200 interviews cover the entire province, including 120 business owners and managers in Winnipeg and 80 in the rest of Manitoba. Clients will not only receive a report prepared by one of Probe's market research specialists, but also in-depth data analysis and support from start to finish. Deadline for finalized questions is March 17th!

To take advantage of this opportunity call Scott MacKay at: (204) 926-6565 or (877) 538-5545 toll-free, or e-mail [email protected].